Please take note:
My name is Martina Hahn, I'm FOREVER DISTRIBUTOR, this is not a homepage of the company.
I created this homepage to look for new customers and new distributors. I'm offering the Forever products and business opportunity.
If you are already subscribed as a distributor* FBO you can use the information on my page, but you have to contact your sponsor or the company for help! I do not have time to chat all day long with my colleagues!
Open here the guide how to work internationally with Forever
*The Forever ID number is VALID in the whole world, but you have to activate the ID for every foreign country you want to be active in. Do this directly at the Forever Living office of your home nation (ask for international sponsoring) or in the distributor area of foreverliving.com
Por favor tome nota:
Mi nombre es Martina Hahn, soy DISTRIBUIDOR FOREVER LIVING, esta no es una página internet de la empresa Forever.
Creé este sitio para buscar nuevos clientes y nuevos distribuidores. Estoy ofreciendo los productos Forever y la oportunidad de negocio.
Si ya está suscrito como distribuidor * FBO, puede utilizar la información de mi página, pero debe ponerse en contacto con su patrocinador o la empresa para obtener ayuda.
* El número de identificación de Forever es VÁLIDO en todo el mundo, pero debe activar su ID para cada país extranjero en el que desee estar activo. Haga esto directamente en la oficina de Forever Living de su país de origen (solicite patrocinio internacional).
Achtung:
Mein Name ist Martina Hahn, ich bin FOREVER DISTRIBUTORIN, dies ist keine Homepage des Unternehmens.
Ich habe diese Internetseite erstellt, um nach neuen Kunden und neuen Vertriebspartner zu suchen. Ich biete die Forever-Produkte und Geschäftsmöglichkeiten an.
Wenn Sie bereits als Distributor* FBO registriert sind, können Sie gerne die Informationen auf meiner Seite verwenden, um jedoch Hilfe zu erhalten, müssen sich an Ihren Sponsor oder die Firma wenden.
* Die Forever ID-Nummer ist auf der ganzen Welt GÜLTIG, aber Sie müssen die ID für jedes fremde Land aktivieren, in dem Sie aktiv sein möchten. Tun Sie dies direkt im Forever Living-Büro Ihres Heimatlandes (fragen Sie nach internationalem Sponsoring).
Un momento di attenzione:
Mi chiamo Martina Hahn, sono FOREVER DISTRIBUTOR in Italia, questa non è un sito aziendale.
Ho creato questa pagina per cercare nuovi clienti e nuovi distributori. Offro i prodotti Forever e l'opportunità di lavorare da casa con la Forever.
Se sei già iscritto come incaricato Forever* FBO puoi volentieri utilizzare le informazioni sulla mia pagina, ma devi contattare il tuo sponsor o l'azienda per aiuto o consulenza.
* Il numero ID Forever è VALIDO in tutto il mondo, ma devi attivare l'ID per ogni paese straniero in cui vuoi essere attivo. Fallo direttamente presso l'ufficio Forever Living della tua nazione di residenza (richiedi la sponsorizzazione internazionale).
Study and learn
what you need to create a successful Forever Business!
You subscribed as a new Forever Distributor and made your first order?
If yes: so you are here on the right page to DISCOVER WHAT YOU HAVE TO STUDY to become successful with Forever
Where can I find material to learn all what I need to be able to develop a Network Marketing business with Forever Living Products?
Online Training
In every country in which Forever has a Head Office we have online training, videos and social media channels to help you to learn your business.
Search also for our app: "DISCOVER FOREVER"
Use the experience of your sponsor
Martina Hahn – the author of this page – is working since May 2002 with Forever, since 2003 full time.
COURSES
The tasks of a networker are
to explain the benefits of Forever products
Direct selling
Find new customers
make them fall in love with the Forever products
be a reliable consultant
and to find new Forever Business Owners
Team building
Explain the Forever business every week to at least 10 people (10 times one hour, or all 10 persons together in a business meeting)
Help them with the subscription and first-order process
train and guide your team to success
teach your group
Show them where to find the material to study (for example, indicating them this page).
If you live nearby then you can make product or business presentations together
If you live far away there are email, WhatsApp, webinar or video phone calls also in group possible
Register Today!
If you are on this page just to inform yourself how we work in the Forever Living Network Business:
FINE.
BUT it is a bit like standing at the door of a party and not entering the room!
Don't be afraid, we are not biting. Give yourself a kick in the … and subscribe online as a Forever Business Owner to have finally the chance to achieve your dreams.
Speak with confidence with people
The more you know, the more the people will trust you. While explaining the products and the Forever business opportunity, you must know what you are talking about!
Your business will take off better
I read 2 books of Aloe Vera before subscribing as a Forever Distributor and studied all the company rules. So I got confident enough to be able to earn already in the second month with Forever 1000 Euros!
You can use the material of the company
Look a video of a product presentation together with a friend, so you can easily learn while sell to him/her.
Look at a business presentation together with someone of your family and learn while you inform others!
Become a Better Learner and Teacher
While you learn, you will see that it will be always easier to memorize new information.
And the same is true for teaching: the questions of your prospects and team will make you learn a lot!
Don't miss FREE TRAVEL
As a successful Forever Business Owner (FBO) you can travel twice a year FREE. 
Study the incentive rules to know what to do to qualify!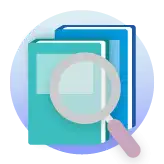 Increase Your Success Opportunity
You will encounter people that "don't believe" in aloe vera or Network Marketing.
These objections will not scare you when you are secure that you are on the right way.
2 themes: 
products + business
Product manual
In every language available
with all the official information of the Forever Products. Ask the Forever office in your nation for the local version!
Look in the shop on www.foreverliving.com – under every product description you will find the link for the product's manual sheet in English. 
Business training
First Steps to develop your Forever business
This manual is available in a lot of languages in paper form or to download in pdf. Here is the English version:
About US
Money – sure, but also social engagement
Forever Living Products is founded in May 1978 from Rex Maughan, the father of the actual president of the company: Gregg Maughan. 
Here one video that explains the Network Marketing system.
Forever is number ONE in the world to grow, manufacture and sell Aloe Vera and other health products. AND Forever is a family company that looks as much as possible not only to protect the environment, but tries also to help with social engagement.
Like "Rise against Hunger" ("stop hunger now") that you con see here in this 3 minutes video:  
Martina Hahn - experience in Network Marketing
Countries with Forever office
FAQ
Frequently Asked Questions
Do I have to be able to sell?
No, knowledge of sales or distribution is not required. More important is that you have an important goal to achieve – so you will be motivated to learn all that is important to create a successful Network Marketing business.
I see here that online training is possible. But are there also "real" courses?
Sure we have. Contact the Forever office of your country to have the next appointments for meetings, presentations and training. 
Are there registration or administration fees to pay?
No, in none of the Forever countries. You pay at Forever only for the products you purchase or marketing material. 
What qualities help to be successful in Network Marketing?
The motivation to do something for your future.
The desire to create economic security;
The ability to organize yourself and relate to people.
Phone skills.
Concentration on your goals.
Ability to be punctual, reliable, to be a person who inspires trust.
The willingness to invest in your future (business spirit).
Why do I need to buy products after subscribing as a Forever Distributor?
In some countries, this is not requested but also in these nations, it is useful to have some products to know by yourself and show to your friends.
Network Marketing is a business based on "tell your friend the good news": how convincing can you be to tell someone that the products are good when you do not have tried them yet?
AND:
In our Network Marketing system, we are not employed sellers! They often get some free products, free samples and free catalogs from their company. But they maybe have 1%-15% commission.
Networkers are BUSINESSMEN and WOMEN. You pay for the product you will show to others, but you have 5% – 48% commission PLUS incentives.  
Where can I find the conditions and rules of Forever Living Products?
The rules of Forever are called "Company Policy" and normally you get them with your first order. Every country – in which Forever has an office – has to adapt a bit to the local laws, so please study the Company Policy for the country you are living in. The general rules from the Head office in Canada for example, you can read here: Company Policy Forever Living Products
Do I have to register a business?
That depends on the tax rules in your country. Your local Forever Products office will help you to discover the local laws for that matter. 
Can I develop the business of Forever online?
Yes and no!
If you are already an Internet Marketer, expert on Social media, SEO, or webmaster: OK, start at once to work online.
But if you never worked yet with the internet, it will be really slow to build a business online. In that case I always consider to starting in "real live" speaking with the people. And in the meantime, learn how to work online and what you need for this.
In general, it is faster to study first what you need to know about the products and the Network Marketing system. And later you can learn how to work online.
CHOOSE US
Where can I find other information material?
Contact your local office
Some material you can buy in PAPER with your next order at Forever Living, other material you can find online, other in the reserved area protected with a password.
www.foreverliving.com
The international homepage of Forever Living Products also has local information. Choose your country in the high left end of the page.
Example USA: create a login with your ID Forever to enter the business tools page
Ask your sponsor
If I'm your sponsor (Martina Hahn) we are already in contact. After your subscription you have not only received a confirmation from the company but also an email from me and if the phone number you gave while you registered has also WhatsApp I will send you also a welcome message by WhatsApp.
Social media
The local /national offices have often a local Social Media channel on Facebook, Instagram, YouTube, and so on. Often the official page has an HQ in the nickname (Headquarter).
Further down, some examples:
Learn from the company Social Media channels and use them also to remain updated.
Sign Up Today!
I will be happy to assist you worldwide in the creation of your Forever business.
I'm German, living in Italy and speak also English and Spanish.
For all other languages, we will use a translator program!
View the list of countries with online registration
Ok, I got you!
You now did understand that you have to study to be able to create a successful business in the Forever Living Network business.
BUT maybe you are still wondering if you are the right personality to do this business.
I normally say:
"What drives success with us:
The will to do.
The desire to create economic security;
The ability to organize oneself and relate to people.
Phone skills.
Concentration on your goals.
Ability to be punctual, reliable, be a person who inspires trust.
The willingness to invest in one's future (entrepreneurial spirit).
Good use of pc and social media."
But I found some images from Forever Singapore that goes even further.
Open here the article with values that you should have to become a successful FBO