Please take note:
My name is Martina Hahn, I'm FOREVER DISTRIBUTOR, this is not a homepage of the company.
I created this homepage to look for new customers and new distributors. I'm offering the Forever products and business opportunity.
If you are already subscribed as a distributor* FBO you can use the information on my page, but you have to contact your sponsor or the company for help! I do not have time to chat all day long with my colleagues! 
*The Forever ID number is VALID in the whole world, but you have to activate the ID for every foreign country you want to be active in. Do this directly at the Forever Living office of your home nation (ask for international sponsoring) or in the distributor area of foreverliving.com
Por favor tome nota:
Mi nombre es Martina Hahn, soy DISTRIBUIDOR FOREVER LIVING, esta no es una página internet de la empresa Forever.
Creé este sitio para buscar nuevos clientes y nuevos distribuidores. Estoy ofreciendo los productos Forever y la oportunidad de negocio.
Si ya está suscrito como distribuidor * FBO, puede utilizar la información de mi página, pero debe ponerse en contacto con su patrocinador o la empresa para obtener ayuda.
* El número de identificación de Forever es VÁLIDO en todo el mundo, pero debe activar su ID para cada país extranjero en el que desee estar activo. Haga esto directamente en la oficina de Forever Living de su país de origen (solicite patrocinio internacional).
Achtung:
Mein Name ist Martina Hahn, ich bin FOREVER DISTRIBUTORIN, dies ist keine Homepage des Unternehmens.
Ich habe diese Internetseite erstellt, um nach neuen Kunden und neuen Vertriebspartner zu suchen. Ich biete die Forever-Produkte und Geschäftsmöglichkeiten an.
Wenn Sie bereits als Distributor* FBO registriert sind, können Sie gerne die Informationen auf meiner Seite verwenden, um jedoch Hilfe zu erhalten, müssen sich an Ihren Sponsor oder die Firma wenden.
* Die Forever ID-Nummer ist auf der ganzen Welt GÜLTIG, aber Sie müssen die ID für jedes fremde Land aktivieren, in dem Sie aktiv sein möchten. Tun Sie dies direkt im Forever Living-Büro Ihres Heimatlandes (fragen Sie nach internationalem Sponsoring).
Un momento di attenzione:
Mi chiamo Martina Hahn, sono FOREVER DISTRIBUTOR in Italia, questa non è un sito aziendale.
Ho creato questa pagina per cercare nuovi clienti e nuovi distributori. Offro i prodotti Forever e l'opportunità di lavorare da casa con la Forever.
Se sei già iscritto come incaricato Forever* FBO puoi volentieri utilizzare le informazioni sulla mia pagina, ma devi contattare il tuo sponsor o l'azienda per aiuto o consulenza.
* Il numero ID Forever è VALIDO in tutto il mondo, ma devi attivare l'ID per ogni paese straniero in cui vuoi essere attivo. Fallo direttamente presso l'ufficio Forever Living della tua nazione di residenza (richiedi la sponsorizzazione internazionale).
Forever Living Products of Romania
You can register online as a Forever Distributor, please send me an email or WhatsApp to receive the link to do so.
At this moment it is only possible to subscribe as a distributor Forever for residents in this area. You cannot buy as a simple consumer / customer without discount from the online shop.
Video presentation: work from home with Forever Living Products in ROMANIA:
What products has Forever?
Work from home with Forever
About
Forever Living Products
Forever Living Products is a multi-level marketing company that spans the globe with over 10 million distributors, operating in over 164 countries and generating more than 2 billion dollars in sales annually.
Forever Living Products and its affiliates are the largest growers, manufacturers and distributors of aloe vera in the world.  FOREVER's exclusive line of health and beauty products for nutrition, skin care, weight management, personal care and cosmetics, have changed the way millions feel, look and live!
Aloe Vera grower
Producer of natural products
Network Marketing company
Founded in 1978
Family founded company
in 164 countries
Aloe vera and nutrition supplements
The products that Forever offers to you.
Our worldwide bestseller is Aloe Vera Gel to drink, but we have also:
Other healthy drinks
Aloe vera for skin care
Personal care with aloe vera
Weight management products
Bee products
Nutrition supplements
Work with Forever Living
Create your own business
Be in business for yourself. You have the freedom to make your own schedule, work from where you want and achieve what you desire.
Use the products
Share the products
Attend training, also online
Build a team, be a leader
You can reach 164 countries
The harder you work, the more you will earn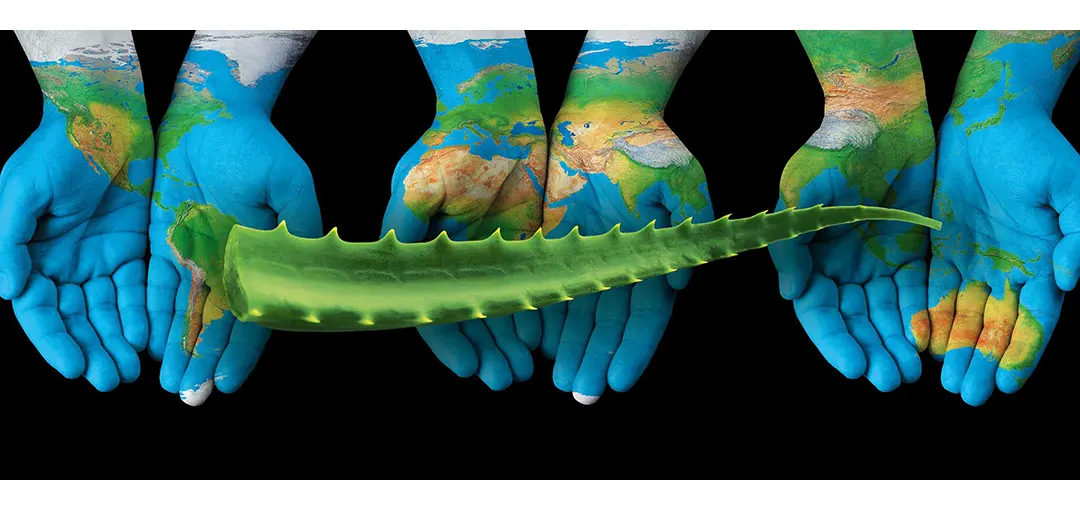 Forever Living Products Head Office Romania
General information
Address of the HEAD OFFICE Forever Romania: 
Head office:
Bd. Aviatorilor, nr. 3, sector 1, Bucharest 011852
Other Products Centers of Forever Living Products Romania: 
Arad, Brasov, Cluj, Constanta, Craiova, Iasi

To register in Romania as a Forever Living Products Distributor choosing Martina Hahn as your sponsor (Forever Business Owner = FBO) please request the register link by mail: info@aloeveraonline.it
or WhatsApp: +39-340-7012181
Minimum of FIRST ORDER after the subscription as a Forever Living Products Distributor in Romania:
25 Euro + VAT for new distributors and 50 Euro + VAT for FBOs.
If your goal is to build a serious business with Forever, you should buy the START YOUR JOURNEY Combo Pack with your first order.
With this Combo Pack you also make the step from 5% to 30% commission and you will be able to start to create a serious business because you will be allowed to register new Forever Living Products distributors in your Network Marketing business.
The Start Your Journey Pack price for new registered people is 350,56 Euro (3.03.2023) – already with the 5% discount price (position is called Preferred Customer). After purchasing this Pack your will have 30% discount right away and make the step to be full qualified Forever Business Owner (30% position is called Assistant Supervisor) 
You are on my page. Let me introduce to you:
Born in 1968 in Germany I worked the first 8 years in hotels. In 1995 I changed my profession and studied as a Social worker. I like to help other people. But my private passion for ITALY put me in the difficult decision:
Go and live where you like to live, or… stay where you are because of your job. For me it was clear that it was not possible to find a financial security as a social worker in Italy. I really wanted to live near the italian sea, with much better weather than in Germany.
So I looked around for the best idea to realize my dreams and I found Forever Living Products. 
I subscribed as a distributor in May 2002, creating my Forever Business for 8 months in my free time while working at the Caritas in Aachen Germany.
Since 2003 I work now full time with Forever. If you like to better or to change your job and economic situation: I will be happy to help you.
And I also made a course to be naturopath: so if you have questions of the Forever products: just ask me. 🙂